About This File
!!! NOTE: READ THESE INSTRUCTIONS CAREFULLY !!!
*** FOR FSL A321 v5.0.100+ ONLY ***
Air France A321-111
IMPORTANT DOWNLOAD THIS : This livery requires the following download to be installed to appear as intended
Special thanks to @Hugo Bicho , @Daniel Du Preezand @John Tavendale for the custom 4K A321 Paintkit.
This A321 pack have five ex-Air Inter A321-111 :
F-GMZA MSN498
F-GMZB MSN509 now retired
F-GMZC MSN521 named Nancy
F-GMZD MSN529 named Toulon
F-GMZE MSN544 named Rouen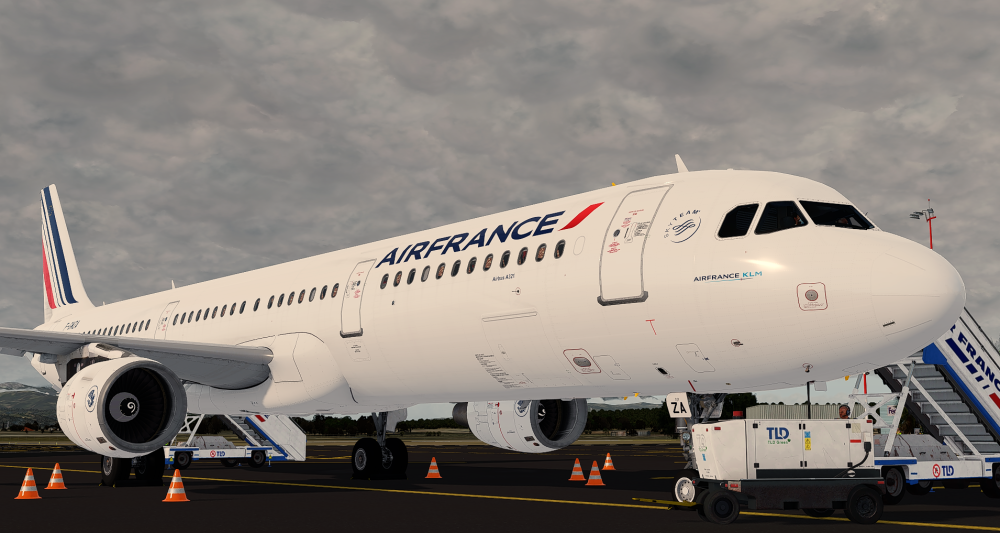 Features :
-Real cabin
-Custom paintkit
-Airframe configuration and real weight (see the third page into your MCDU : Option -> Payload)
-Real Air France decal on the hatch, engine, ect..
For more Air France liveries and operation, let's take a look to this virtual airline !
https://airfranceklmvirtual.com/
 
To install it :
 
Drag the folders in "Documents\Prepar3D v5 Add-ons\FSLabs\SimObjects\Airplanes\FSLabs A319 CFM"

Enjoy it