About This File
Hello everyone!
Here is an A319 of Air Namibia, which has unfortunately ceased operations since the beginning of this year.
These liveries were done with the Custom Paintkit by
 @Gregory Verba,  @Enzo Dewit and @Florian Wolf
To have these liveries fully working you MUST download this Common file:
https://forums.flightsimlabs.com/index.php?/files/file/3034-files-for-a319-custom-paintkit-by-gv-ed-fw/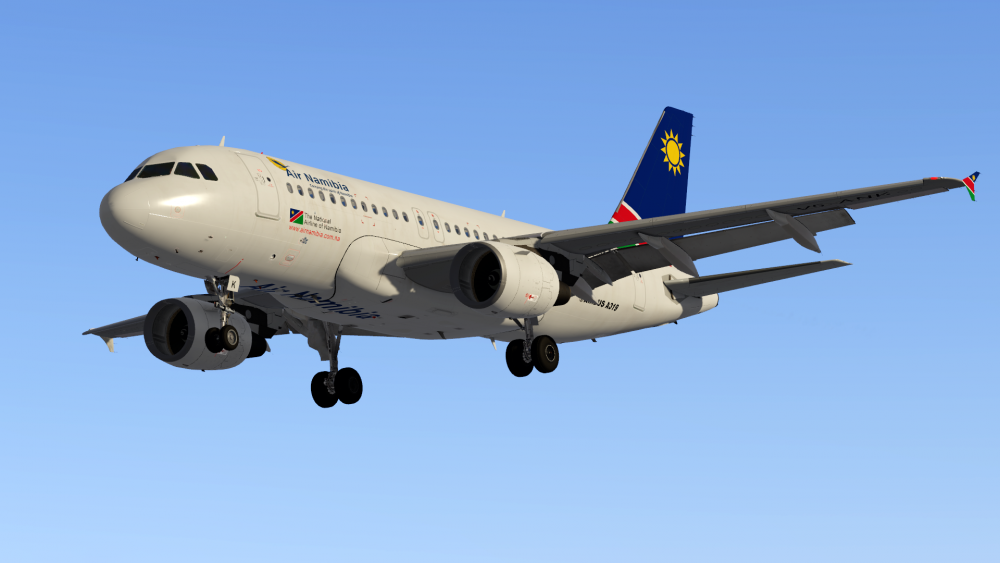 If you like my Liveries you can send me a small donation. Donations are always welcome, but never a necessity.
PayPal
Installation:
Read the "INSTALL INSTRUCTIONS.PDF" included in the download, which will lead you through the install process
YOU ARE NOT ALLOWED TO UPLOAD ANY OF THE CONTENT PROVIDED IN THIS DOWNLOAD ANYWHERE WITHOUT MY WRITTEN PERMISSION!!
---