About This File
ONLY FOR A319 v5.0.1.100+
Repaint of Iberia Airbus A319 (EC-KKS) painted in a special 1950 retro livery as part of Iberia's 80th Birthday celebrations.
Installation instructions:
Simply drag 'Texture.EC-KKS Retro PBR' folder into your FSLabs A319 CFM SimObjects folder 
(usually located in '\Documents\Prepar3D (v4/5) Add-ons\FSLabs\SimObjects\Airplanes\FSLabs A319 CFM').
Notes:
This repaint may be not perfect because of limitation of the FSLabs model. I tried to make it match the real one as closely as possible but there may be some differences on the nose and underside of the tail section.
All logos were created from scratch using vectors to ensure the best quality when rasterizing it.
Some standard PBR maps from FSL PaintKit are modified to ensure better 'artistic' impression of the paint.
YOU ARE NOT ALLOWED TO UPLOAD OR MODIFY ANY OF THE CONTENT PROVIDED IN THIS DOWNLOAD WITHOUT MY WRITTEN PERMISSION!!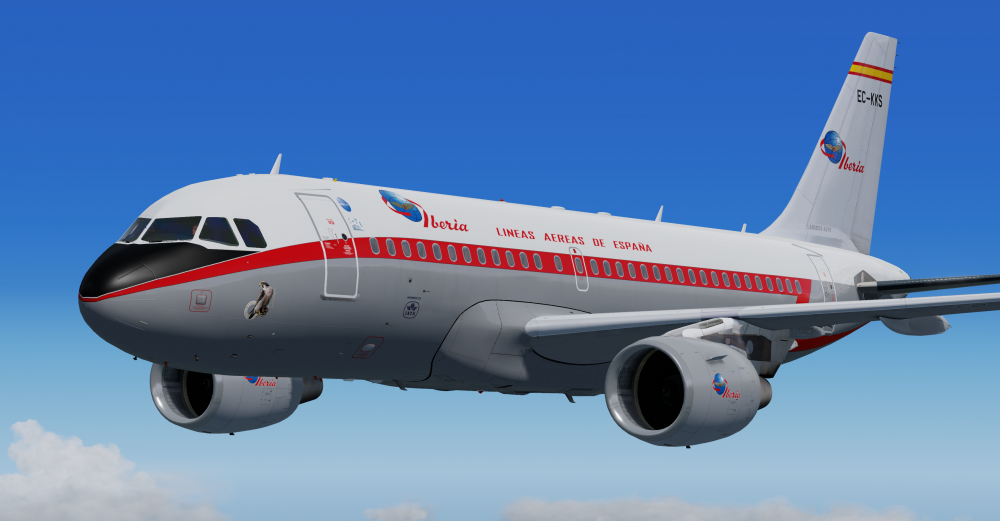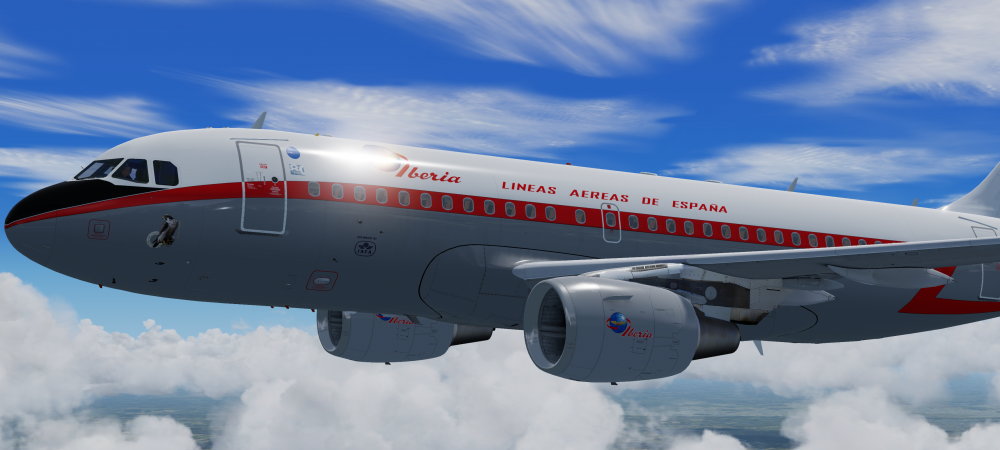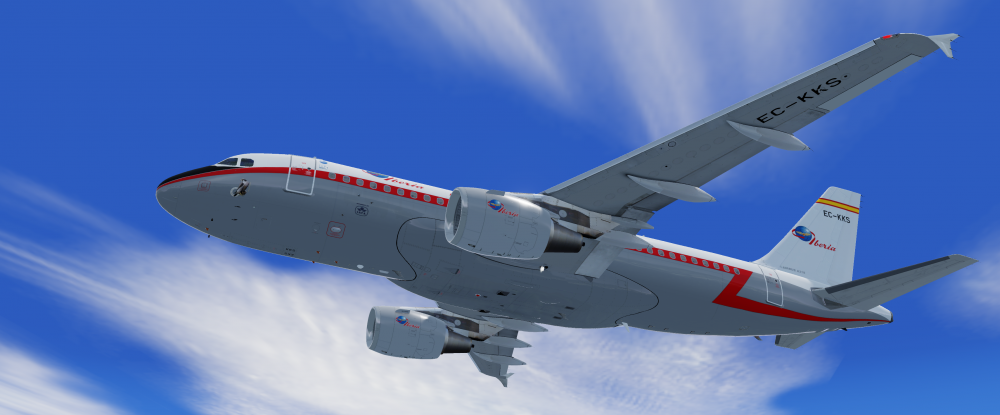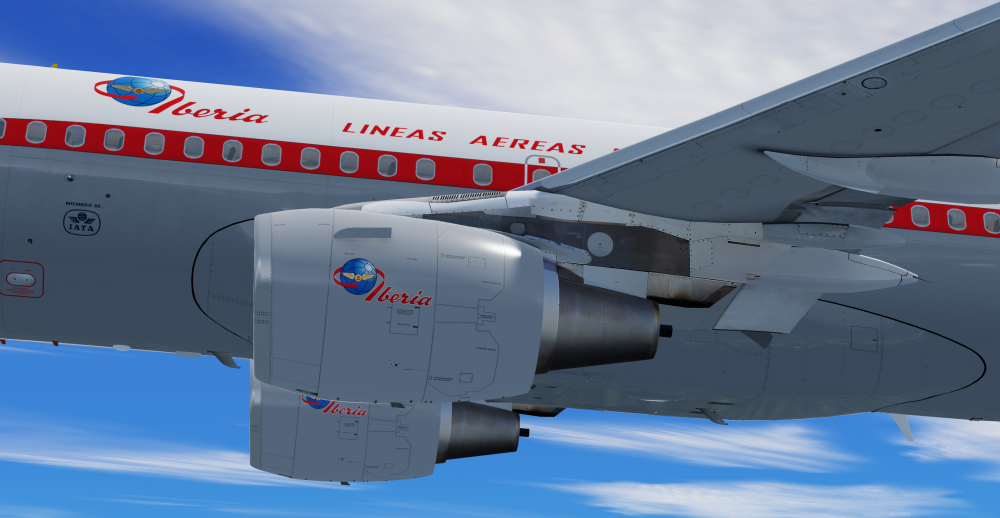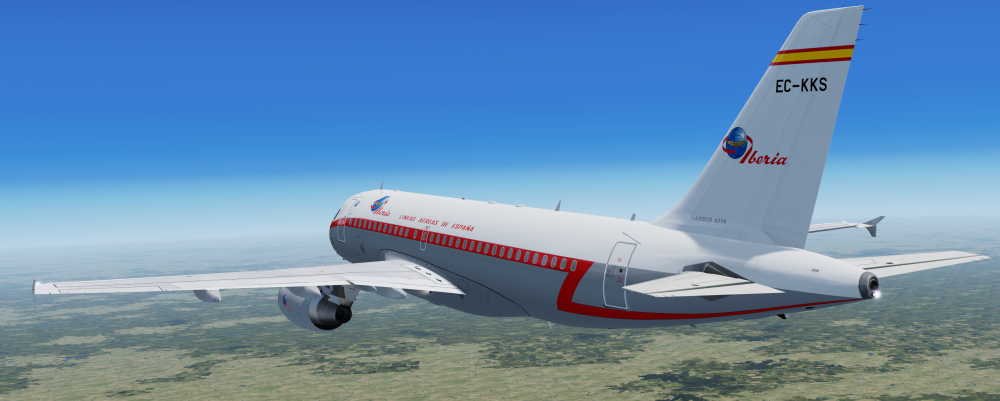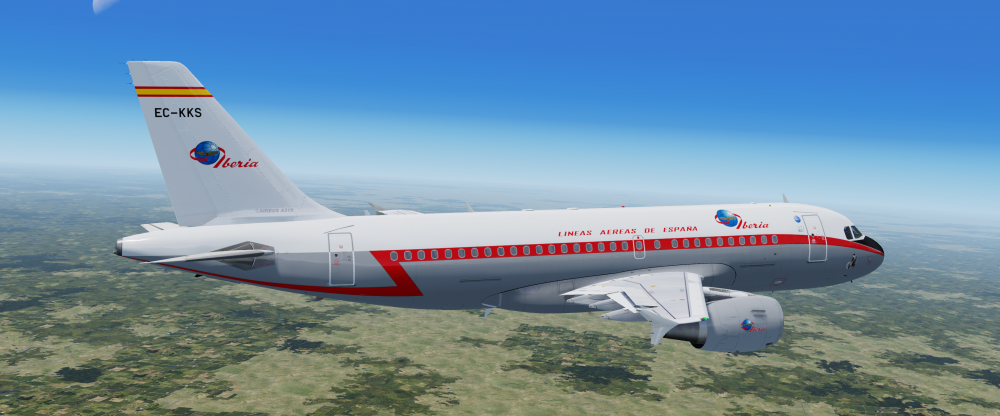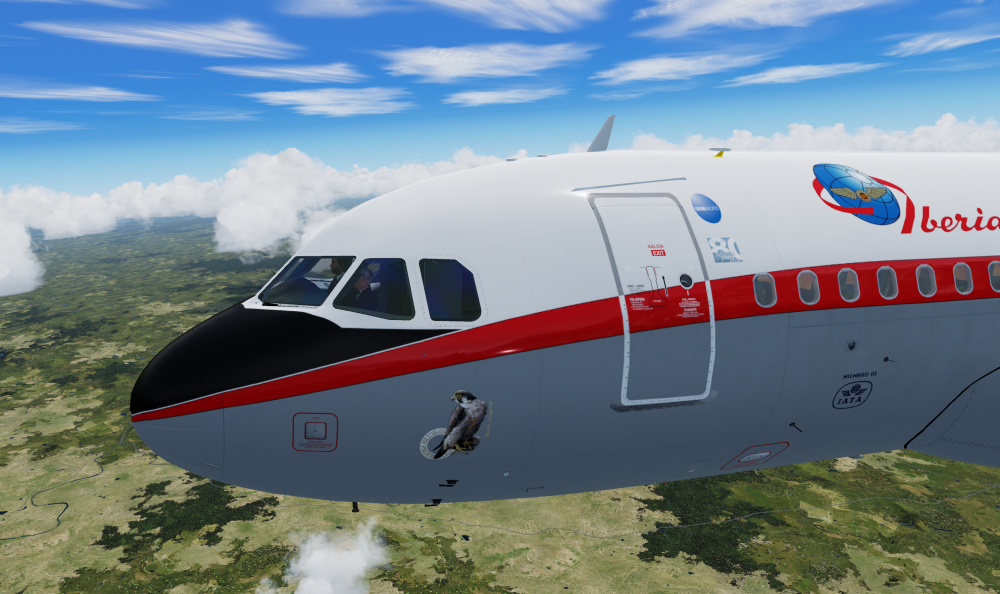 ---
What's New in Version
1.0.0
See changelog
Released
Uptaded primary screenshot