About This File
ONLY FOR A319 v5.0.1.100+
easyJet Europe A319-111 Fleet
Installation instructions:
Simply drag both the

 

'Texture.EJU OE-Lxx' AND 'Airframe Configs'

 

folders into your

 

FSLabs A319 CFM simobjects

 

folder (usually found at 'Documents\Prepar3D v4/5 Add-ons\FSLabs\SimObjects\Airplanes\FSLabs A319 CFM').
Features a complete overhaul of the default FSL A319 paint kit including:
Custom 4K textures with accurate seam panelling, fuselage section joins and rivets.
Custom 4K metallic maps (PBR) with baked ambient occlusion (AO) effects.
Custom 4K normal maps for fuselage, engines, wings and tail.
Reworked landing gear including tyres and struts with custom PBR effects.
Enhancements to aircraft overlay textures, including PBR effects.
Custom dirt effects.
Special thanks to @Hugo Bicho,  @Daniel Du Preez and @John Tavendale for the custom 4K A319 Paintkit.
by 7x7Pilot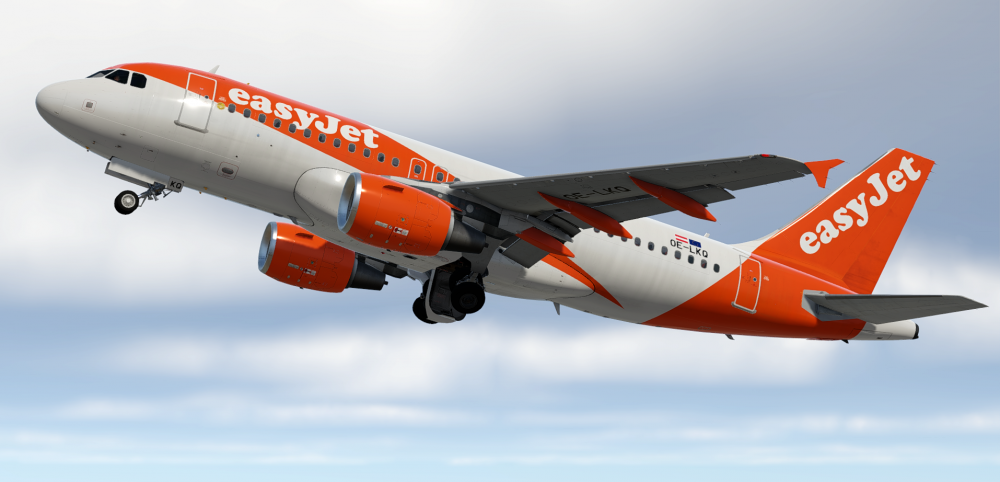 ---
What's New in Version
1.0.0
See changelog
Released
No changelog available for this version.