About This File
ONLY FOR A319 v5.0.100+
Brussels Airlines A319 OO-SSJ
Installation : 
Drag and drop "Texture.OO-SSJ" and "Airframe Configs" into "X:\Users\XXX\Documents\Prepar3D vX Add-ons\FSLabs\SimObjects\Airplanes\FSLabs A319 CFM"

Enjoy !
Disclaimer 
YOU ARE NOT ALLOWED TO REUPLOAD OUR LIVERIES !!!!!!
By Enzo of https://www.tropicalgroup-forum.com 
You can join our discord server here :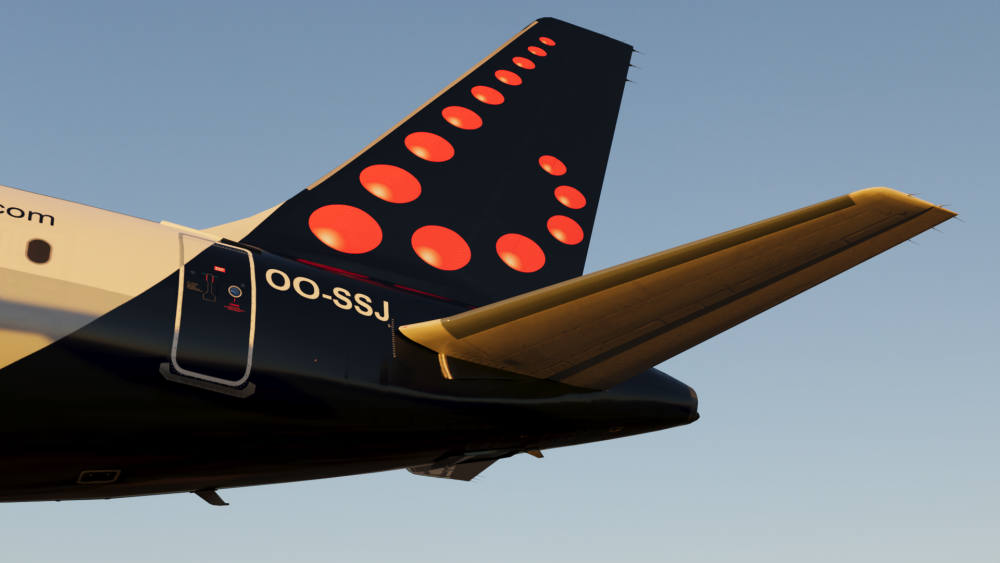 ---
What's New in Version
1.0.1
See changelog
Released
-Real Brussels Airlines cabin has been added !