About This File
Livery for the Frontier N927FR A319.
NOTE: This repaint is for the .300+ update only!
Included you will find a detailed repaint of N927FR with custom cabin textures, custom wing textures and custom wheel textures 
and 2 options for the left engine (either completely green or with the grey).
If you should find anything wrong with this paint, post a comment and I will correct it.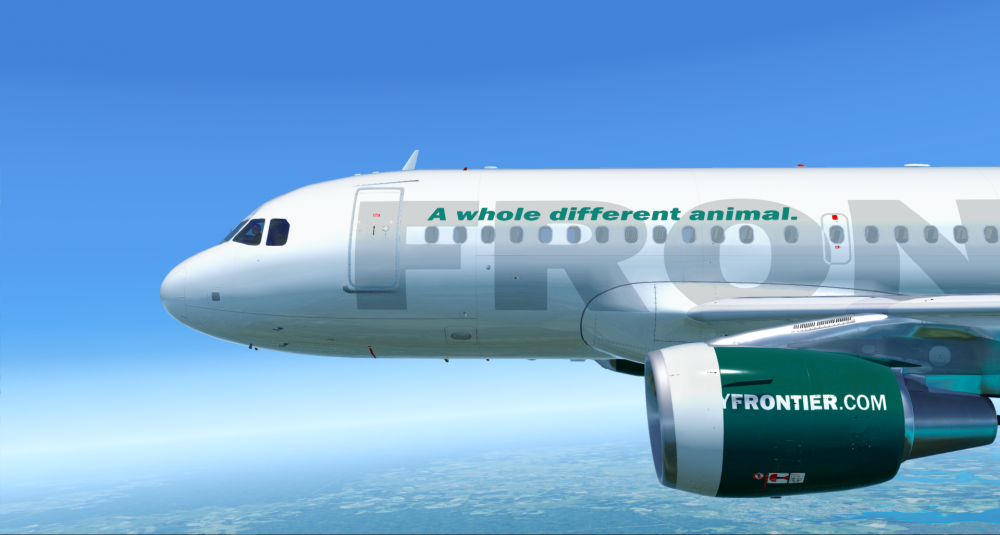 Cheers!
---
What's New in Version
1.0.1
See changelog
Released
Please note: there were weight issues in the fltsim.cfg in version 1.0.0, which have been fixed with 1.0.1. So if you still have 1.0.0 installed, make sure to update.
Thanks to Bob S. for pointing that out!