About This File
AIRBUS A320-214 Eurowings "Boomerang Club" | D-AEWM
Download our Airbus A320 Eurowings (D-AEWM | "Boomerang Club" LIVERY). Compatible with FSLabs A320-X.
Features:
- original colors
- original font / letters
- special livery
- high level of detail
- real grade of dirt and scratches
- custom dirt effects

More liveries, presets, videos and pictures at www.aviationlads.com
Also visit our Facebook page at @AviationLads  (Facebook).
------------------------------------------------------------------------------------------------------------------------------------------------------------------------------------------------------------------------------------------------
If you like what we are doing please feel free to spend us a cup of coffee: www.paypal.me/aviationlads

### You are not allowed to edit this livery in any way or upload it on other websites. Please support us and share the link to our website. Thank you! ###
Also check out our complete Eurowings FleetPack including three special liveries: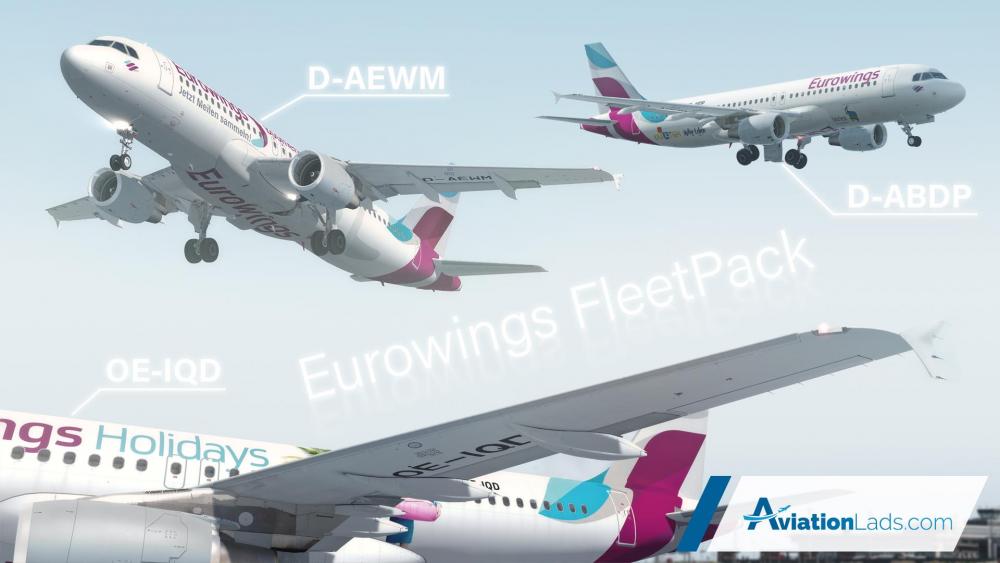 ---
What's New in Version
2.0.0
See changelog
Released
- Compatibility with latest FSLabs A320-X version 2.0.2.352+
- Passenger seats textures added
- Reworked smaller details